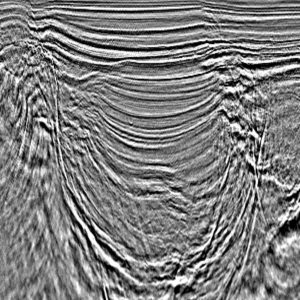 Velseis Processing has provided quality seismic data processing and interpretation services to the global oil & gas, coal, and mineral industries since 1992. We draw on a history of thousands of projects and a staff of over 400 years' experience to extract high resolution insights into subsurface structure and rock properties for our clients.
While we have done a great deal of work in Australia, we have had projects from many different countries including but not limited to New Zealand, Papua New Guinea, Indonesia, Malaysia, Thailand, Myanmar, France, Ireland, Mozambique, Botswana, South Africa, Canada, USA, Russia, India, Oman, and Columbia.
Our industry leading technologies provide superior imaging and amplitude fidelity making our final gathers perfectly suited for advanced reservoir analysis and characterization. Major oil & gas companies have consistently ranked our services as among the best available, and we have long been acknowledged as worldwide industry leaders in high resolution imaging.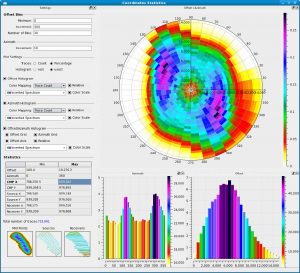 ​Our interpretation services have been utilized by the Australian Coal Industry for the past 25 years, and are of significant importance to the economics and safety of mining operations. Velseis works closely with mine planning staff to provide detailed stratigraphic and geotechnical analysis, highlighting faults and other stratigraphic anomalies. The information is used by mine staff for mine design, to prepare for drilling, and to help predict changing roof, floor and seam conditions.
​Velseis' proprietary algorithms and commercial software are developed for massively parallel computers that include the latest in super-computing technology. With our scalable super-computing facility, latest algorithms and workflows you can be assured to maximize the seismic image and interpretation potential of your next survey. Whether it be land, marine, or transition zone, our people and technology are configured to take on the most complex reservoir, unconventional resource, coal or minerals program.
SPECIALTIES
Processing and Imaging
2D – 3D – Land – Marine – OBC
​Merging Multiple Surveys
Match and Tie Different Vintages removing acquisition footprint
​Data Regularization
Reconstruction using COV / OVT and 5D Interpolation
​​Multi Azimuth Processing & Imaging
Azimuthally Aware Tomography, HTI Correction, VTI/TTI PSTM & PSDM
​BroadBand Processing & Imaging
De-Ghosting, Broadening the frequency spectrum
​Reservoir Characterization
Pre & Post – Stack Inversion, Multi-Attribute Analysis, Structural Interpretation