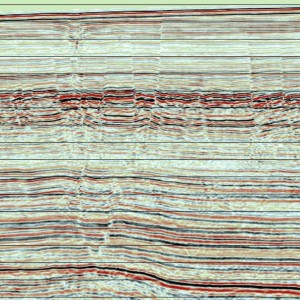 Incorporated in 1992, Velseis Processing was established to complement Velseis' acquisition services. Since its inception, Velseis Processing has been committed to providing high quality seismic processing services to the Oil & Gas, Coal and Minerals industries throughout Australia and internationally. Utilising specialised processing workflows and experienced staff,  Velseis Processing is at the forefront of the provision of high resolution sub-surface imagery to the Australian Coal Industry.
Velseis Processing's experience with 2D seismic data processing is complemented by the experience obtained with the processing of over 200 on-shore 3D seismic surveys, many incorporating Pre-stack Time Migration. Velseis Processing has also been actively involved in the processing of multi-vintage 2D marine seismic surveys and has also processed 2 high-resolution, shallow water, 3D seismic surveys for the Coal industry. One of these surveys comprised 6,000 line kilometres using dual digital streamers with a total of 310,000 shot records.
Velseis Processing also provides seismic processing to the Mineral's industry, having processed uranium and massive sulphide data from Queensland, South Australia, and Western Australia. Velseis Processing has also been engaged to process overseas data including zinc deposit data from Ireland and South African data over gold and platinum deposits.
Velseis Processing executes the ProMAX suite of algorithms on a 356 CPU Linux cluster and has the capability to input and output data in many tape formats including 3480/3490 tape drives and 3590 tape drives. Velseis Processing also has two exabyte drives, DLT 1, DLT 8000, SDLT-320 drive, LTO-2,4 and 5 drives.
Velseis Processing has added several third-party packages to its ProMAX suites including Tsunami Pre-stack Time Migration and Crestone algorithms. Tsunami PSTM is a Kirchhoff based prestack time migration which can be run using either straight ray or curved ray travel times. The curved ray travel times can use either the 6th order NMO equation or the eikonal method to calculate the travel times and the migration will image beyond ninety degrees.